Almond Butter + Crispy Quinoa
We're rebranding quinoa. With rich dark chocolate. And almond butter. Need we say more?  Creamy almond butter with crispy quinoa throughout for a satisfying crunch. 

SIMPLE INGREDIENTS. UNBEATABLE TASTE.
We are obsessed with high quality real food that tastes delicious. We apply these exacting standards to everything we do and we are constantly evolving as we learn more about the food industry.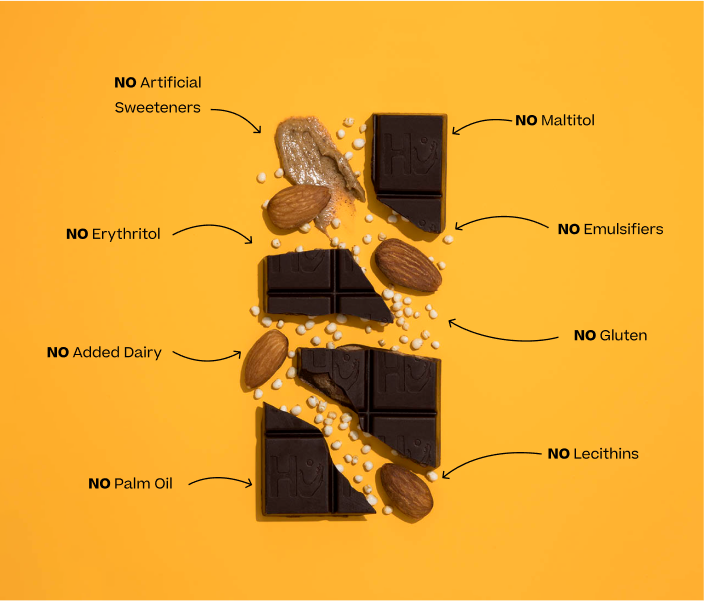 ORGANIC

FAIRTRADE

NO GLUTEN

NO EMULSIFIERS

ORGANIC, UNREFINED COCONUT SUGAR
Competition

Not Organic

Not Fairtrade

Contains Gluten

Contains Emulsifiers

Artificial sweeteners
Follow us on Instagram @hukitchen
Tag yourself to be featured!